Kitchen Setup – Australian-owned, Australian operated, supplier of commercial kitchen equipment for Australia's hospitality & catering industry. Our online webstore will help any restaurant, cafe, hotel, or professional kitchen in Australia save on a single appliance or an entire setup. We deal with manufacturers and distributors directly to get equipment shipped quickly and affordably. Whether you need equipment for a high-end resort or a small local cafe, we are proud to supply trusted leading brands that represent the best value in their class to meet any budget, and we ensure all have great reputations & warranties. With manufacturer depots throughout Australia, we use fully insured freighters to get equipment delivered safely, quickly, and without hassles. If you need any commercial kitchen equipment or have an idea for your next venture but don't know where to start, you've just found the right place! Items listed online may come with unadvertised discounts that will be applied, contact us or place an order through the website to confirm full discounts & availability.
We have friendly, easy to contact customer support and you can chat to experts in your specific field to ensure you make the best choice of equipment before you buy. With interior designers in the team, you can even take advantage of our ability to help source a huge range of commercial furniture, equipment and specialist appliances, often for less than you could going alone.
Services
Commercial kitchen equipment – Cooking – Refrigeration – Prep appliances – Workbenches – Storage + more 
We arrange fast delivery with a network of national freighters to almost anywhere in Australia – TSS, PFM, Cope + Local agents
We can help you get finance on any equipment through Australia's best hospitality finance companies SilverChef
Franchise & Corporate stock holding agreements

Design for front & back-of-house setups
♥  We'll help promote your business! We really want to help our customers with more than just the best prices on equipment and since we are in a unique position to help, we offer this amazing service to all our clients absolutely free! We'll give your business valuable backlinks to your website, Facebook, Twitter, or Instagram accounts. Get a simple link, or if you supply us with pics and a description we'll create a stand-alone, full-page listing on kitchensetup.com.au. No matter how big (or especially small) your business is, genuine links back to your site are invaluable in helping you improve your SEO ranking and overall web presence. They are usually verrrry hard and time consuming to earn but are one of the very best ways to get your website to rank above competitors on Google & Bing. Backlinks coming from a genuine site that is truly relevant to the hospitality industry like this could be worth thousands of customers every year to your business. We are delighted to be in the right industry and have the knowledge, skills and ability to support and promote our Australian clients – cafes, bars, restaurants, takeaways, and more. – (If you're unsure how benificial this offer is or just don't know what we're talking about?) Click here to learn about how valuable backlinks are from the SEO pros at Moz.
That's enough about us. We want to hear about you!
Click the links below to contact us anytime.


MELBOURNE | SYDNEY | BRISBANE | ADELAIDE | PERTH | REGIONAL AUSTRALIA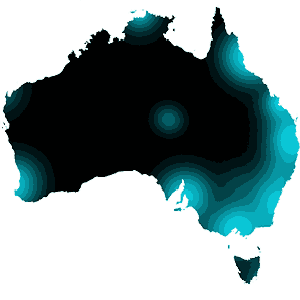 kitchensetup.com.au uses cookies to track our website usage, for details on how we may use information collected please check out our privacy page – Privacy Policy