From a background designing interiors for local cafes, bars and restaurants Kitchen Setup has come from a unique position in the industry to become one of Australia's most trusted commercial equipment suppliers. We understand how important a well-equipped, reliable kitchen is to the success of any hospitality venture. We're here to make things a little brighter by providing businesses across Australia with the essential tools they need to thrive. As a 100% Australian-owned and operated company, Kitchen Setup is the #1 supporter of our vibrant industry. We're proud to help small businesses around Australia achieve their dreams by supplying the best value equipment at unbeatable prices. If you're looking to upgrade a single unit or embark on a brand-new kitchen setup, we have everything you need. We offer a diverse range of cooking appliances and commercial refrigeration options that will cater to every budget. All our equipment is sourced from leading global manufacturers that ensure reliability, performance, and exceptional value for money. With direct shipping throughout Australia from trusted freighters and local agents, we ensure you get fast, hassle-free delivery of your equipment no matter where it's needed. With easy-to-reach local support, sales, and designers we are always here to help get you the best equipment that aligns with your specific needs and budget.
With beginnings designing interiors for local Melbourne cafes, bars and restaurants, Kitchen Setup comes from a unique position in the industry which has enabled us become one of Australia's most trusted commercial kitchen equipment suppliers. We have a simple mission to help Australia's hospitality industry get set up while making the experience a little brighter. With our background in interior design and experience setting up establishments from the ground up, we appreciate all the challenges our clients face… and we know the biggest challenge faced on nearly every job was always the cost. We found the best way to meet that challenge was to bypass other suppliers and start dealing with the manufacturers and distributors directly. This has allowed us to not only extend our services around Australia, we can lower the margins for any customer. Through our online store, we offer a great range of trusted leading global brands that represent the best value in their class and we ensure we have options to meet any price-point, budget and purpose. Now every cafe, restaurant or hospitality venture has the opportunity to get equipment more affordably and shipped quickly from warehouses and depots throughout Australia. We offer our lowest prices upfront every time, and guarantee to do whatever we can to beat the big international suppliers on price and service. (We can't always advertise our full discounts online, so please contact us and find out).
kitchensetup.com.au is 100% Australian operated. We have easy-to-contact local support, sales and designers so you can chat with experts in your specific field to give you honest advice and ensure you get the best choice of equipment to meet your needs and budget. You can still even take advantage of our interior design services and our ability to help supply a huge range of commercial furniture, appliances or specialist equipment that we don't list online but can often source for less than you could going alone. We're proud to be the #1 supporter of our vibrant hospitality industry so contact us to save time, money and hassles + have confidence you too can support local.
Services
Commercial cooking equipment (combis, ovens, fryers, grills, bratts) – Commercial refrigeration (Upright fridges/freezers, under bench, bar & prep fridges, food display fridges) – Commercial ice makers – Commercial dishwashers – Stainless steel benches – Storage + more
We can arrange Franchise & Corporate stock holding agreements so equipment is always available when you need it
Interior design for front & back-of-house setups + website and graphic design to compliment.
We can help you get finance on any equipment through Australia's best hospitality finance companies – (Wunder Pay –  Shift – SilverChef)
Approved supplier for Shift Finance – Upfront fully financed Kitchen Equipment
Approved supplier for SilverChef – Rent-Try-Buy
That's enough about us. We want to hear about you!
Click the links below to contact us anytime.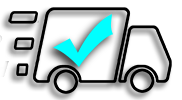 Fast shipping from your nearest depot
MELBOURNE | SYDNEY | BRISBANE | ADELAIDE | PERTH | REGIONAL AUSTRALIA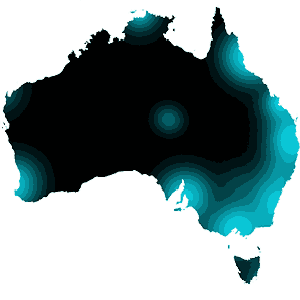 Kitchen Setup – Commercial Kitchen Equipment Online
Kitchen Equipment
Need a new fryer for a restaurant or cafe or a complete kitchen setup? Our online shop makes it simple. We supply a wide range of quality catering and restaurant appliances direct from distributors with unbeatable discounts on every fridge, freezer, combi oven, grill, and even fryer!
We ship stock from depots around Australia – Melbourne | Adelaide | Brisbane | Perth | Sydney and we ensure you get the fastest, high-quality shipping from trusted freighters or local agents. Call or email us today for a stock check at your nearest depot and quote.
Interior Design
Need help getting your cafe or restaurant layout set up for council approval or construction? With Interior designers on the team, we can accurately layout your interior, help with building construction or provide ideas to make efficient use of space. Call us to discuss your brief and find out how we can help. 
kitchensetup.com.au uses cookies to track our website usage, for details on how we may use information collected please check out our privacy page – Privacy Policy