CONTACT KITCHEN SETUP AUSTRALIA
Call | Email | Enquire online – We'd love to hear from you!
Send an enquiry while you're here.
Delivery Australia Wide
 We ship from your nearest stocked depot in
Melbourne – Sydney – Brisbane – Adelaide – Perth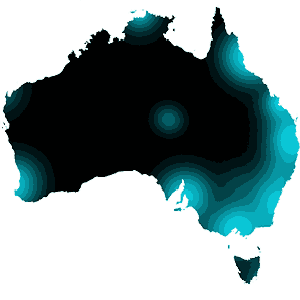 Kitchen Setup – Commercial Kitchen Equipment Online
Commercial Kitchen Equipment
Our online web store makes it simple if you need a new fryer for a cafe or a complete restaurant kitchen setup. We supply a wide range of quality catering and restaurant appliances direct from distributors with unbeatable discounts on every fridge, freezer, combi oven, grill, and even fryer!
Just because our website doesn't look as cheap as others doesn't mean our prices aren't. kitchensetup.com.au is a 100% Australian-owned business that proudly supports other local Australian businesses. We do whatever we can to beat the big internationals and we're pleased to be able to offer and often suprise our customers with the prices we offer on the commercial kitchen equipment we supply. We can't advertise the full discounts without upsetting the distributors (or the big guys) so contact us for our lowest prices. Save time, save money, save the hassle & support local. – Kitchen Setup Australia.
We send stock from depots around Australia – Melbourne | Adelaide | Brisbane | Perth | Sydney and we arrange fast shipping from trusted freighters or local agents to wherever needed. Call or email us today for a stock check at your nearest depot and get a quote.
Interior Design
Need help getting your cafe or restaurant setup for council or builders? With Interior designers on the team, we can produce the ideas, designs, drawings, and renders needed to accurately layout the interior of your venue or kitchen, help with building construction and make efficient use of space to ensure things will look great and get done without surprises.
Commercial kitchen equipment from leading global brands.
ATOSA – DIHR – COOKRITE – FIREX – MIXRITE – MODULINE – ICEMATIC – BARON – LAINOX + MORE
Atosa Commercial Fridge, Freezer, Underbench, Display Fridges – Lainox – Combi Ovens & racks  DIHR Warewashers, DishWashers – CookRite Gas Cooking, Chargrill, Hotplate, Fryers, Commercial Oven – Firex Boiling Pan, Automatic Cookers – MixRite Stainless Bench, Sink, Shelving – Icematic Commercial Ice Maker – Moduline Smokers, Holding, Regeneration  – Polaris Blast Chiller, Commercial Fridge – Baron Combi Oven, Pasta Cooker, Bratt Pan, Underbench Fridges – SimcoHood Commercial Kitchen Exhaust Hood – Bromic Refrigeration, Display Fridges – Sammic Prep appliances Vaccum sealers

cake display
ATOSA COUNTERTOP SHOWCASE DISPLAY 700MM – TY110L
ATOSA COUNTERTOP SHOWCASE DISPLAY – TY130L
COUNTER TOP SHOWCASE CAKE DISPLAY FRIDGE 900MM SQUARE – TF160L
COUNTER TOP SHOWCASE CAKE DISPLAY FRIDGE TF120L – SQUARE 700MM
COOKRITE DOUBLE GAS OVEN + 8 BURNER STOVE – AT80G8B-O ATO8B-F
COMMERCIAL FRYER
COOKRITE SMALL COMMERCIAL FRYER / COMMERCIAL DEEP FRYER– ATFS 40
COOKRITE DEEP FRYER GAS – ATFS 50
Pizza prep bench
MARBLE PIZZA PREP FRIDGE – EPF3495
MARBLE PIZZA PREP FRIDGE ~2000MM – EPF3485
ATOSA MARBLE PIZZA PREP + DOUGH DRAWERS – EPF3480 BARON – SPLIT MODULE GAS TARGET TOP WITH 2 GAS BURNERS ON THE LEFT AND RIGHT – Q70TPM/G1203
BARON – GAS TARGET TOP WITH 2 GAS BURNERS ON THE LEFT AND RIGHT – Q70TP/G1603
Cookrite Commercial fryer
COOKRITE COMMERCIAL FRYER LPG – ATFS-75 LPG
UNDERBENCH FRIDGE – YPF9020 YPF9030
Underbench Fridge Countertop Freezer
ATOSA UNDERBENCH FRIDGE COMPACT – YPF9040
COMPACT UNDER COUNTER COMMERCIAL FREEZER 1800MM – YPF9045
ATOSA COMMERCIAL UNDER COUNTER FREEZER – YPF9035
COMPACT UNDER COUNTER FREEZER 1200MM – YPF9025 MARBLE PIZZA PREP FRIDGE – ESL3852
ATOSA SALAD PREP ~1400MM – ESL3853
MARBLE PIZZA PREP +DOUGH DRAWERS – EPF3490
Restaurant Stove burners
COOKRITE 2 BURNER STOVE COOK TOP & STAND AT80G2B-F
COOKRITE COMMERCIAL STOVE COOK TOP & STAND AT80G4B-F
COOKRITE 6 BURNER STOVE COOK TOP & STAND AT80G6B-F
COOKRITE COMMERCIAL 8 BURNER STOVE COOK TOP AT80G8B-C
Chef base drawers
FOUR DRAWER CHEF BASE FRIDGE – MGF8453
TWO DRAWER CHEF BASE – MGF8450
COUNTER PREP 2 GLASS DOOR  EPF3721
COUNTER PREP ~1800MM –  EPF3731
COUNTER PREP FRIDGE 4 GLASS DOORS –  EPF3741
ATOSA COUNTER FRIDGE ~1400MM – EPF3422
COUNTER FRIDGE 3 DOOR – EPF3432
ATOSA COUNTER PREP FRIDGE 4 DOOR EPF3442
UNDERBENCH FREEZER COUNTER – EPF3462
Atosa Cafe Salad bar service
ATOSA SALADETTE PREP OPEN TOP ESL3832
COMMERCIAL Grills and Hotplates
COOKRITE COMMERCIAL 8 BURNER STOVE COOK TOP & STAND AT80G8B-F
COOKRITE 300MM RADIANT CHAR GRILL & STAND AT80G3C-F
COOKRITE COMMERCIAL HOTPLATE & STAND AT80G6G-F
COOKRITE 300MM HOTPLATE & STAND AT80G3G-F
COOKRITE HOTPLATE AT80G9G-C
Under bench commercial freezer
ATOSA UNDERBENCH FREEZER COUNTER TABLE EPF3472 EPF3482
DISPLAY REFRIGERATOR DOUBLE GLASS DOOR 1200MM – YCF9402
DISPLAY REFRIGERATOR 1 GLASS DOOR 600MM – YCF9401
ATOSA 2 GLASS DOOR DISPLAY FREEZER 1200MM – YCF9408
1 GLASS DOOR DISPLAY FREEZER 600MM – YCF9407
2 GLASS DOOR DISPLAY MCF8605
GLASS DOOR COMMERCIAL DISPLAY FRIDGE ~700MM – MCF8604
Marble pizza prep bench
2 GLASS DOOR DISPLAY FREEZER
ATOSA MARBLE PIZZA PREP + SALADETTE 900MM – ESL3831
COOKRITE 600MM HOTPLATE GRIDDLE COUNTER-TOP AT80G6G-C
COOKRITE 1200MM COMMERCIAL HOTPLATE / GRIDDLE AT80G12G-C
Display Freezers
ATOSA 2 GLASS DOOR DISPLAY FREEZER MCF8602
ATOSA 1 GLASS DOOR DISPLAY FREEZER MCF8601
ATOSA COMMERCIAL FRIDGE / FREEZER COMBO UPRIGHT – YBF9239 1200MM
ATOSA FREEZER UPRIGHT DOUBLE DOOR 1200MM – YBF9219
ATOSA COMMERCIAL FREEZER UPRIGHT SINGLE DOOR – YBF9207 600MM
ATOSA COMMERCIAL REFRIGERATOR 2 DOOR UPRIGHT FRIDGE 1200MM – YBF9218
ATOSA REFRIGERATOR 1 DOOR UPRIGHT FRIDGE 600MM – YBF9206
ATOSA 1 DOOR COMMERCIAL FRIDGE UPRIGHT REFRIGERATOR ~700MM – MBF8004
ATOSA MARBLE PIZZA PREP FRIDGE + GLASS SALADETTE ~1400MM – ESL3864
Radiant Chargrill
COOKRITE 600MM RADIANT CHAR GRILL & STAND AT80G6C-F
COOKRITE 900MM RADIANT CHAR GRILL & STAND AT80G9C-F
COMMERCIAL Upright Fridges
ATOSA 2 DOOR COMMERCIAL FRIDGE UPRIGHT REFRIGERATOR ~1300MM – MBF8005
UPRIGHT REFRIGERATOR ~2000MM – MBF8006
ATOSA FREEZER MBF8001 UPRIGHT 1 DOOR
COMMERCIAL FREEZER MBF8002 MBF8003 UPRIGHT
ATOSA SANDWICH PREP TABLE FRIDGE MSF8301
SANDWICH PREP TABLE ~1200MM – MSF8302
ATOSA SANDWICH PREP TABLE MSF8304
PREP REFRIGERATOR WITH SALAD BAR MPF8203
Char grills Burners tops
COOKRITE 6 BURNER STOVE COOK TOP AT80G6B-C
COOKRITE 4 BURNER STOVE COOK TOP AT80G4B-C
COOKRITE COMMERCIAL 2 BURNER STOVE COOK TOP AT80G2B-C
COOKRITE COMMERCIAL RADIANT CHAR GRILL 900MM BENCHTOP – AT80G9C-C