Bars – Cafes – Hotels – Resorts – Restaurants – Takeaways
COVID-19 Update
*25/06/2020 – Unfortunately we have recently noticed there may be a delay in getting orders delivered as required social distancing from suppliers and border control restrictions seems to have slowed down the supply chain a day or two. We apologise for any inconvinence if it occurs. We'll do our best to get your order processed and shipped out as quickly as possible. During this time, to help things run a little easier and in support of all those affected, our suppliers, delivery drivers and customers, we are offering free shipping to Melbourne, Sydney, Brisbane, Gold Coast Metro areas.
Due to the global Corona-virus pandemic we just as many of our friends in the hospitality & catering industry have been disrupted. We are fortunate that we can remain open and can still take phone & online orders for all equipment listed.
So far our suppliers are in stock for most products & still recieving frequent restock shipments. However there have also been instances where specific products inquired about from other suppliers on our customers behalf have had extended ETA's of up to 12 weeks.
We are always available by phone and I'm sure will very much welcome a chat to discuss your needs or sort out any questions. We wish all our friends, existing and new the very best and trust we can help get through this difficult time together.
Take care.
Kitchen Setup
Australia's Best Commercial Kitchen & Restaurant Equipment
Cooking & Holding Ovens – Regeneration Ovens – Smokers – Hot & Cold Holding – Pressure Cookers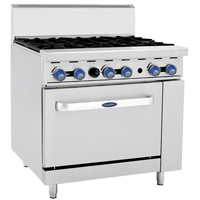 All Commercial Gas Appliances – Ovens – Burners – Fryers – Char Grills – Griddles – Combi Ovens +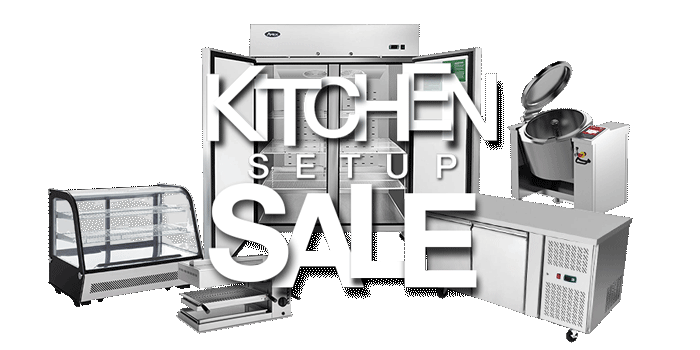 Kitchen Setup – Startup Specialists
Need a single appliance for a restaurant or cafe? or a complete commercial kitchen setup? Our online store makes it simple, economic and we have a great selection at every price-point. Kitchen Setup provide the best prices on commercial kitchen equipment upfront & professional service you can trust. Kitchen Setup ship wide range of quality catering appliances and restaurant equipment for commercial kitchens direct from the manufacturers, so offer unbeatable discounts on the entire range. Contact us for a quote to get the lowest prices for your commercial kitchen setup. We can get the restaurant equipment you need to start sooner with less hassle and less money.
Commercial kitchen equipment from leading global brands.
Atosa Commercial Kitchen Uprights, Commercial Fridge, Commercial Freezer, Under Bench Fridge & Display Fridge – DIHR Commercial Kitchen DishWashers – CookRite Char Grills, Commercial Griddles, Commercial Fryers, Commercial Ovens – Firex Boiling Pans, Automatic Cookers, Cook & Chill – MixRite Stainless Commercial Kitchen Benches & Shelves – Icematic Commercial Ice Makers – Moduline Smokers, Holding, Regeneration  – Polaris Blast Chillers & Commercial Fridges – Baron Combi Ovens, Pasta Cookers, Bratts, Under Bench Commercial Fridge – PrepPal Commercial Kitchen Planetary Mixers – SimcoHood Commercial Kitchen Exhaust Hoods
*Free Shipping on orders over $550 – Melbourne, Sydney, Brisbane, Gold Coast – Metro areas only. Standard door-step delivery. Affordable shipping to all other areas. Conditions apply.