Kitchen Setup – Commercial CaterinG Equipment
Bars · Cafes · Hotels · Resorts · Restaurants · Takeaways
PLEASE NOTE: Apologies to any customers or clients who may have attempted to contact Kitchen Setup over the past couple of weeks
*24/08/2021 –
PLEASE NOTE: Apologies to any customers or clients who may have attempted to contact Kitchen Setup over the past couple of weeks without response. Due to unfortunate & unforeseen circumstances that involved time in hospital we have not had the capacity to work and have needed to take some time for treatment & recovery. We trust things will continue to improve over the coming weeks and will be able to drive for site visits and back to full capacity soon. If you simply need a quote to purchase equipment please DO put your order or inquiry through the website or email us and we will still get you the best prices & process your quote & order immediately without delay.
If you are a customer who requires assistance with a product, needs immediate warranty repair on a unit, or have questions about the suitability of a unit for your needs before purchase please call Gareth (0452 -128 -138) who is an expert in the commercial equipment listed, aware of the situation and has been kind enough to offer help and support for our clients during this time. Or you may email the manufacturer directly, (please see our "T&C's" page for links to the manufacturers' warranty pages). Once again apologies for any inconvenience. We very much appreciate any orders & continued support through this time, we trust all will be well and all other areas of business will be back to full capacity soon.
Take care.
Regards,
Rich @ Kitchen Setup
COVID-19 Update
*19/7/2021 –Unfortunately the most recent lockdowns are causing disruptions around the country. Delays on deliveries caused by border restrictions may be a concern for manufacturers depots in other states. Delays at Australian ports on select products are still occasionally an issue which we expect may continue until things improve with freight carriers and at overseas manufacturing facilities in Asia and Europe.
Although the difficult times are by no means over for many hospitality businesses around Australia we trust things will improve so once again wish all our friends, existing and new the very best. We hope to be able to show the same support for your businesses that we have received in the past year. We are always available by phone or email and will very much welcome a chat to discuss your commercial kitchen equipment needs or sort out any questions.
Take care.
Kitchen Setup
Commercial kitchen equipment from leading global brands.
Atosa – Dihr – Cookrite – Firex – Mixrite – Moduline – Icematic – Baron – Preppal + more
Atosa Commercial Kitchen Fridge Upright Fridge, Freezer, Under Bench & Display Fridge – DIHR Warewashers – DishWashers – CookRite Gas Cooking – Char Grill, Griddle, Fryer, Commercial Oven – Firex Boiling Pan, Automatic Cookers, Cook & Chill –MixRite Stainless Kitchen Bench & Stainless Shelving, GN Gastronorm pans – Icematic Commercial Ice Maker – Moduline Smokers, Holding, Regeneration  – Polaris Blast Chiller & Commercial Fridge – Baron Combi Oven, Pasta Cooker, Bratt Pan, Under Bench Fridge – PrepPal Kitchen Planetary Mixer – SimcoHood Commercial Kitchen Exhaust Hood


MELBOURNE | SYDNEY | BRISBANE | ADELAIDE | PERTH | REGIONAL AUSTRALIA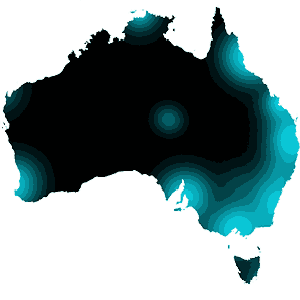 Atosa Refrigeration
Outstanding Warranty
2 Years Labour – 4 Years Parts*
*2+2 Years Extra when your register online.
Backed-up by Atosa Australia Nationwide Service Network
Atosa Commercial Fridge & Freezer
Kitchen Setup – Commercial Kitchen Equipment
Need a new fryer for a restaurant or cafe or a complete commercial kitchen setup? Our online store makes it simple. We ship a wide range of quality catering and restaurant equipment for commercial kitchens direct from the manufacturers, unbeatable discounts on every fridge, freezer, oven, grill and fryer! Contact us for a quote to get the lowest prices.