Check out the entire DIHR range here
DIHR IS A WORLD-LEADING COMPANY IN THE PRODUCTION OF PROFESSIONAL DISH & WARE-WASHING MACHINES.
With its highly automated production, DIHR was one of the first companies in the world to produce professional Dish and Ware-washers. DIHR not only produces standard dishwashers to satisfy your needs but also designs and manufactures customised solutions for every demand, pots, glass, cutlery, and crockery, paying close attention to reducing operating costs and environmental impact. Every machine manufactured by DIHR regularly undergoes strict fault detection and quality tests before being approved, ready to be sold. The production process is managed by experienced staff and monitored by highly sophisticated control systems. By selecting the most appropriate components, and thanks to a modern production plant with structured processes, DIHR firmly guarantees the result of every single product. By thoughtfully designing products for efficiency, decreased water consumption, electricity, and chemicals. They offer customers the highest-performing machines while ensuring reduced operating costs.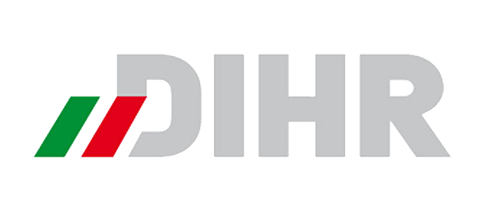 Kitchen Setup are proud suppliers of DIHR. With shipping direct from the Australian supplier (Scots Ice) we endeavour to offer unbeatable prices on the entire range. Contact us to get our sharpest pricing upfront.
The range of DIHR commercial use washers includes under bench and upright hoods for a wide range of specific applications. Due to the complexity of the range and the wide choice of specific applications, we will confer with the manufacturers agent to confirm your specific requirements will be met. Call us to discuss your needs and check out the entire DIHR range here