Cookrite Hot Food Glass Display – 5 Sizes
$2,152.00 – $3,032.00 ex.gst
   
Cookrite glass top Bain Maries are available in 5 Widths. Water bath filled + heat lamps keeps prepared food at the ideal temp without drying out. Digital control panel with +35ºC to +85ºC adjustable temp range.
Comes supplied with 1/2GN pans to suit size.- CRB4 – 730mm (x4) | CRB6 – 1055mm (x6) | CRB8 – 1380mm (x8) | CRB10 – 1705mm (x10) | CRB12 – 2030mm (x12)
Great quality and great value. Clear glass hot food display bain maries from Cookrite by Atosa. Available in five different widths to suit your needs. Water bath heated and stylish overhead heat lamps gently keep hot food at the ideal temp throughout service providing efficient use of staff and resources. Features easy access sliding doors and stainless top service area.
Comes with 4/6/8/10 or 12 x 1/2GN pans (# to suit width). Can accommodate a variety of size GN pans to suit your needs. (GN pans in images shown for illustrative purposes).
Hot food display
Square glass
Digital thermostat
Flexible silicone heater – Italian brand
Sliding removeable door
Stylish heat lamps
No exposed elements
2 Years parts & labour warranty (+2 years parts when appliance registered with manufacturer)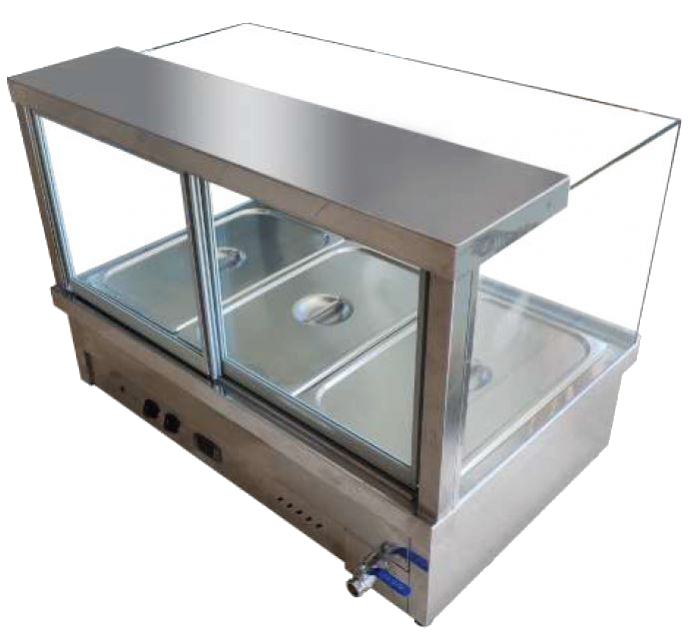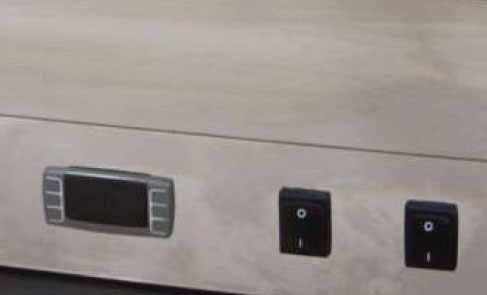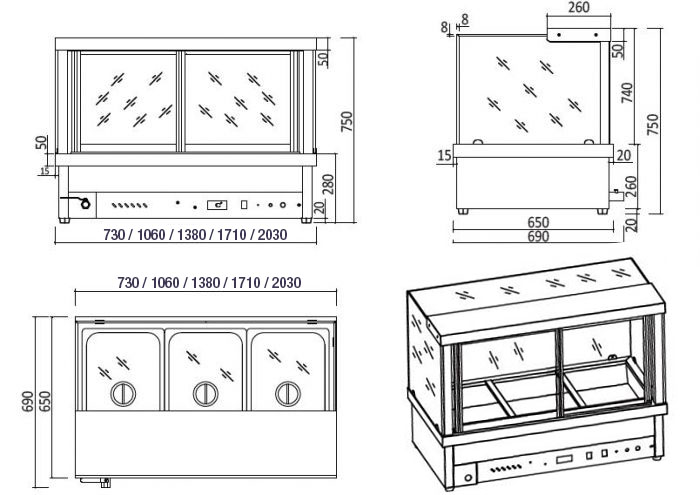 2 YEARS WARRANTY ON ALL PARTS & LABOUR
+EXTRA 2 YEARS WARRANTY ON PARTS WHEN YOU REGISTER APPLIANCE WITH MANUFACTURER ONLINE
Additional information
| | |
| --- | --- |
| Weight | N/A |
| Dimensions | N/A |
| Brand | |
| Code | CRB12 (W-2030mm), CRB10 (W-1705mm), CRB8 (W-1380mm), CRB6 (W-1055mm), CRB4 (W-730mm) |