Manufactured by the same group behind Atosa and supplied into Australia by Simco Catering Equipment, CookRite produces a great range of simple, reliable and affordable commercial gas appliances for professional kitchens. CookRite is a brand relatively new to the Australian market, they are however quickly exceeding the great reputation they have built in over 100 countries. By supplying quality gas cooking equipment at an unbeatable price-point CookRite can boast of both durability and value for money. There are few, if any commercial equipment manufacturers that offer such outstanding warranties – two (2) years on labour and an incredible four (4) years on parts. CookRite do, and they offer it gladly because they know it will rarely be needed.
CookRite's success stands behind their commitment to manufacturing energy efficient gas appliances starting from the ground up and in doing so set a new standard for affordable appliances. They still use quality solid cast iron burners & high grade 304 stainless steel, but units are cleverly and thoughtfully designed to maximise usable space and materials. It not only gives them a great minimal look, it reduces construction waste and therefore costs. Don't regret the choice of equipment in your kitchen, with CookRite it's not just the outside that's important. Cookrite use only the to best ensure precise, accurate temperature control to deliver reliably consistent results day after day, year after year.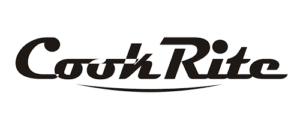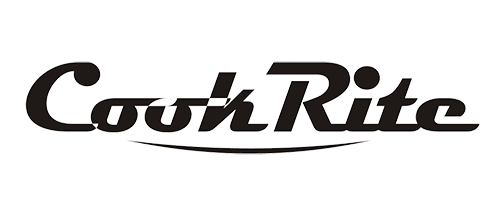 With a wide range of sizes for each category, CookRite has gas appliances to cater for any size commercial kitchen. The perfect choice for startup and established restaurants, cafes or catering kitchens that require simple, reliable and economic professional cooking equipment. Check out the entire CookRite range available in Australia through Kitchen Setup.
CookRite – CookRite is sold all over Europe, the Middle East, and the USA is fast becoming Australia's most economical range of premium commercial gas cooking equipment. Gas approved Australia / NZ. CookRite is fully backed with an Australia wide service network of gas technicians to give you full peace of mind.
CookRite is a brand released within Australia's Simco-Group range of products along with Atosa, Mixrite, PrepPal + CookRite offers an exceptional and economical gas cooking range that has built a great reputation in over 100 countries for its quality and value. Built and designed to perform, there is sure to be the ideal gas appliance to suit any cafe, restaurant, or commercial kitchen application.
CookRite manufactures highly efficient gas cooking equipment and by reducing wasted material during production design it to make the most of every resource. This not only gives CookRite a minimalist style that looks great in any professional kitchen, but it's also super simple to maintain and keeps looking like new after years of use.
CookRite Commercial Gas Cooking Equipment Australia
Kitchen Setup are proud suppliers of CookRite throughout Australia. With shipping direct from the Australian supplier (Simco Group) we endeavour to offer unbeatable prices on the entire range. Save time & money, contact us to get the sharpest pricing upfront.