Cookrite ATFS 50 – Gas Commercial Deep Fryer 4 Burner 26L
CookRite commercial gas deep fryer
Commercial fryer ATFS-50 Cookrite. Floor standing, 2 baskets with a single 26.6 litre capacity oil tank and a seated cooling zone to reduce food residue. 4 burners for quick startup & recovery heats oil up to 240°C. Low-maintenance stainless steel finish with front drain access. Cookrite freestanding fryers include two nickel-plated baskets as standard. Natural gas or LPG fryer versions for sale.
CookRite ATFS 50 Commercial Gas Deep Fryer – 
CookRite Commercial Gas Deep Fryer – ATFS 50. Restaurant-grade fryer designed for simplicity and efficiency. With a 26L capacity and 4 burners, it ensures fast recovery and startup, making it ideal for constant use.
Crafted with quality components, including a reliable thermostat, cast iron tube burners, and a stainless steel tank, chefs to easily set and maintain the desired temperature throughout service. The fully welded 26.6L oil tank features a seated cooling zone, reducing food residue and extending the lifespan of the oil. Cleaning and oil changes are hassle-free thanks to the front access drain tap. The 400mm width makes it a perfect fit for most cafe and restaurant kitchens. Its low-maintenance, seamless 304 stainless steel finish ensures quick and easy cleaning.
The CookRite ATFS 50 Commercial Gas Deep Fryer – is built to last, with a heavy-duty constructed frame, stainless steel splashback, and nickel-plated frying baskets with cool-touch polymer coated handles. It features easy-to-use temperature controls, thermostatic temperature control up to 240°C, manual ignition, and a standard flame failure system for added safety. With its 2-year parts and labor warranty (extendable by 2 years when registered with the manufacturer), this fryer offers peace of mind and exceptional performance in any commercial kitchen setting.
Approved for gas use Australia-wide, this deep fryer is available in both natural gas and LPG versions.
Seated Cool Zone
Protected cool zone traps food debris to keep the cooking zone clear of contaminents, prevents burning and extends oil life.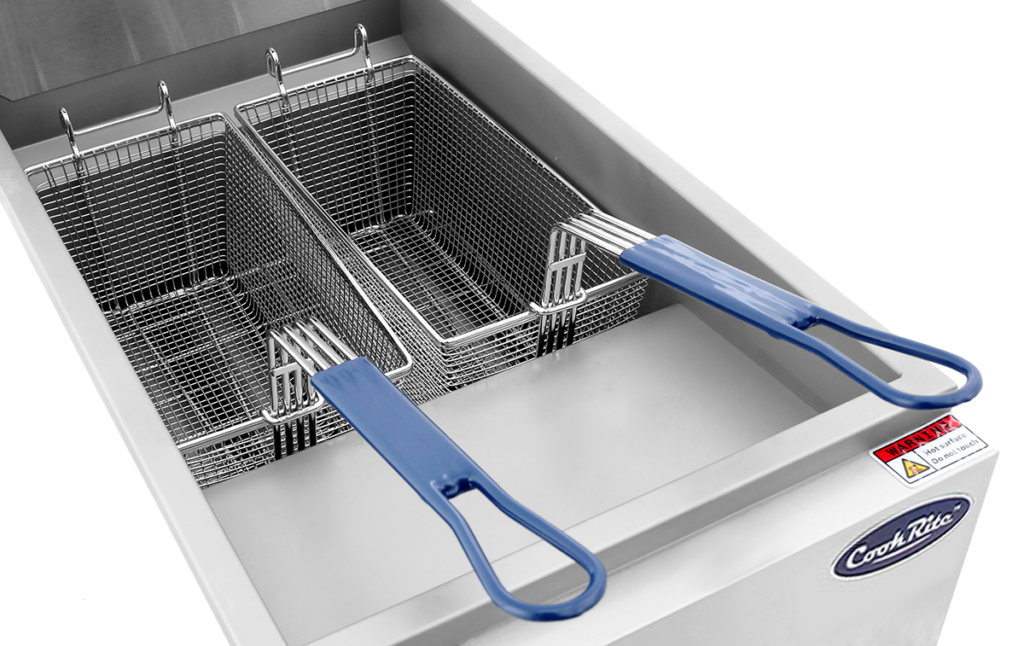 Cast Iron Burners
Heavy duty tube burners with stable flame and standby pilots provide reliable all-day use with fast start-up and recovery. Front-facing drain tap for quick cleaning and oil changes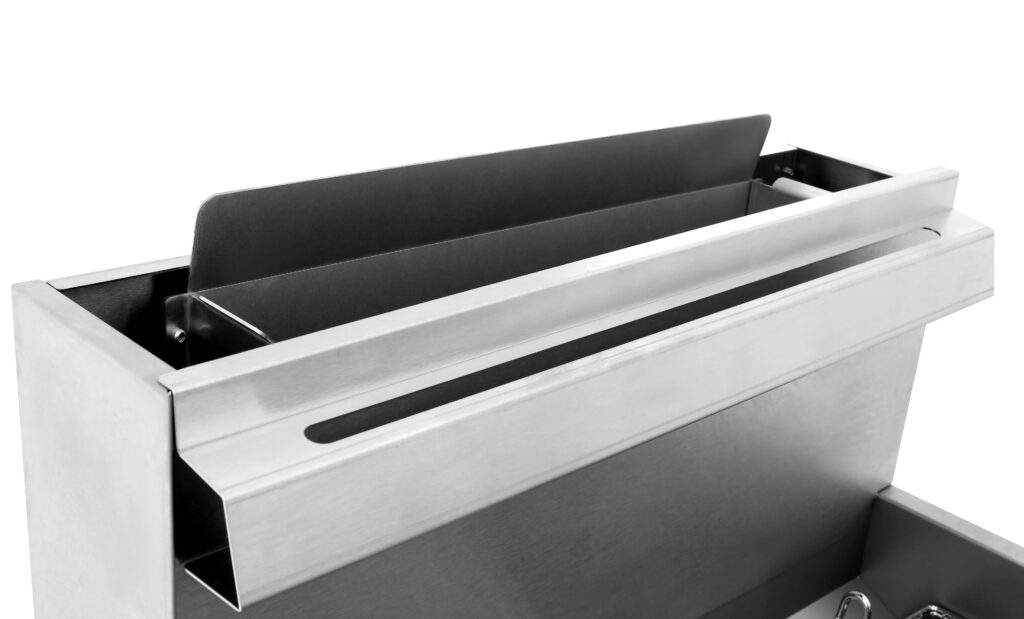 Nickel Plate Baskets
Includes two fine crumb mesh, nickel plate baskets for easy cleaning & reduced residue in oil. Cool touch polymer coated handles
26.6L Oil capacity
Gas Approved Australia wide
Heavy-duty constructed frame
Stainless steel splashback
Nickel-plated frying baskets
Heat resistant coated basket handles
Standard flame failure
Quick recovery
Automatic safety valve stabilising function
Heavy-duty tube burners with stable flame & standby pilots
Constructed in 304 stainless steel
Easy to use temp controls
Thermostatic temp control up to 240C
Manual ignition
Front screw-on drain pipe for oil
Oil cooling zone is seated at bottom of the tank to avoid food residue
Adjustable stainless-steel legs
 ¾ inch gas inlet
Available in Natural Gas & LPG
2 Years parts & labour warranty (+2 years parts when appliance registered with manufacturer)
Additional information
| | |
| --- | --- |
| Weight | 65.5 kg |
| Dimensions | 395 × 765 × 1128 mm |
| Oil Capacity | 26.6L |
| Gas Type | Natural Gas, LPG |
| Burner Power | 28Mj |
| Burner Count | 4 |
| Total Power | 112Mj |
| Shipping Dimensions | W450 x D850 x H965mm / 78kg |
| Best Suited To | Cafes, Pubs, Bars, Fish & Chip, Fast Food, Restaurants, Food Trucks |
| Brand | |
Technical Drawing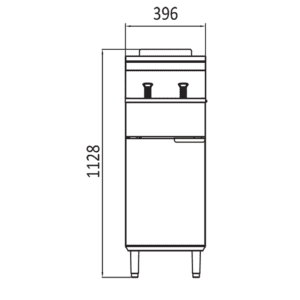 .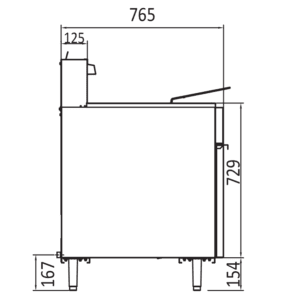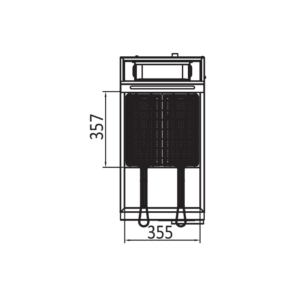 Warranty

2 YEARS WARRANTY ON ALL PARTS & LABOUR
+EXTRA 2 YEARS WARRANTY ON PARTS WHEN YOU REGISTER APPLIANCE WITH MANUFACTURER ONLINE – CLICK HERE CookRite Gas Appliances
CookRite has made a name for its exceptional value and great quality commercial fryers and cooking equipment. Distributed in over 100 countries all over Europe and Nth America it is fast becoming Australia's most economical range of quality, professional commercial kitchen equipment. All fryers are Gas Approved in Australia / NZ. And CookRite is fully backed by an Australia-wide service network of gas technicians. So confident of its quality that it offers a 4-years warranty on all parts to give you full peace of mind that it will deliver in any restaurant with long-lasting trouble-free use.
CookRite is a brand released within Australia's Simco-Group range of products along with Atosa, Mixrite + CookRite. All their commercial fryers are available in natural gas or LPG versions, built and designed to perform in Australian kitchens, there is sure to be the ideal hotplate to suit any cafe, restaurant, or catering kitchen application.
CookRite manufactures highly efficient cooking equipment and by reducing wasted material during production and design they make the most of every resource. The minimalist style not only looks great in professional kitchens, but it's also super simple to maintain and keeps looking like new after years of use.
Customers will need to employ the services of an authorised gasfitter to install and commission the appliance.
CookRite Australia - Commercial Fryer | Griddles | Chargrills | Burners | Ovens
Outstanding Warranty

All Cookrite gas commercial fryers have an outstanding warranty that gets even better when you register the unit with them online.
Australia's Best Value Commercial Fryers
Kitchen Setup is a proud supplier of the Cookrite range around Australia. Commercial Fryers, Griddles, Ovens, Grills, Burners, and more. With shipping direct from the Australian distributor (Simco Group) we endeavour to offer unbeatable prices on the entire range. Contact us to get a stock check, delivery time, and our sharpest pricing upfront. 
Cookrite Commercial Fryer @ stocked depots in
Melbourne | Adelaide| Perth | Sydney | Brisbane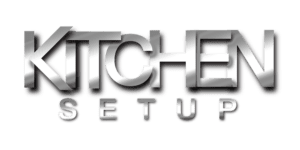 Cookrite Commercial Deep Fryer
COMMERCIAL DEEP FRYER – Cookrite
Cookrite deep fryer cook right for sale

Cookrite

Freestanding & Benchtop Fryer
Cookrite Fryer
Cookrite ATFS 50
Commercial Fryer Cook Rite ATFS 50
Read more about Cookrite Deep Fryers