Cake Display Fridge – Atosa
For Sale Online – Melbourne – Sydney – Brisbane – Adelaide – Perth + Regional Australia
Thanks to their quality, functionality, value for money and outstanding warranty, an Atosa Cake Display Fridge is the ideal choice for bakeries, cafes, patisseries, and other hospitality establishments to showcase and sell their cakes and pastries. These specialised refrigeration units are designed to preserve the freshness of baked goods and create an enticing display that will capture the attention of customers.
Elegant Display Design: Atosa Cake Display Fridges are crafted with a sleek and stylish design that not looks great in any retail setting and will enhance the visual appeal of the cakes and pastries on display. With curved and flat glass options to choose, they all feature a 360 view of produce, LED lighting, and adjustable shelves that provides excellent visibility to create an attractive presentation. This design is not only convenient for staff, it allows customers to easily view and choose their desired sweet treats, boosting sales and customer satisfaction.
Optimal Temperature Control: Maintaining the ideal temperature for cakes and pastries is crucial to preserve their freshness and taste. Atosa Cake Display Fridges are equipped with digital temperature controls, ensuring precise and consistent cooling throughout the unit. It helps to extend the shelf life of the displayed products, reduces waste and ensures that customers receive the freshest and most delicious goods possible.
Humidity Control: Controlling the humidity level is equally important for delicate pastries and cakes. Atosa Cake Display Fridges are fully sealed to create the optimal environment for baked goods, preventing them from drying out or becoming overly moist. They help maintain the texture and appeal of the displayed items for extended periods, ensuring less waste and a positive experience for the customers taste buds.
Reliable Cooling Performance: Atosa is known for its commitment to value and durability. Their Cake Display Fridges are built with quality components and reliable cooling systems that deliver exceptional performance. Designed to handle the demanding Australian climate they provide consistent cooling even in high-temperature, high humidity environments. This reliability ensures that cakes and pastries stay fresh and visually appealing for as long as possible.
Energy Efficiency: Designed with energy-efficient features to reduce operational costs while maintaining optimal cooling conditions. Double glazing on all sides, LED lighting, and efficient compressors minimise energy consumption without compromising performance. This energy efficiency not only benefits the environment but also helps businesses save on those ever increasing utility bills.
Easy Maintenance and Cleaning: Atosa Cake Display Fridges are designed with easy maintenance and cleaning in mind. Removable shelves and doors allow for convenient cleaning and rearranging of the display. Sliding doors are equipped with gaskets that help maintain a cool temperature and prevent the entry of dust or contaminants.
Versatility and Customisation: Atosa offers a range of Cake Display Fridges with many different sizes and configurations to meet the specific needs of any establishment. Whether you require a compact countertop display or a larger floor-standing upright unit, Atosa has options to suit your space requirements. Adjustable shelves allow for flexible display setups that accommodate various types and sizes of cakes and pastries.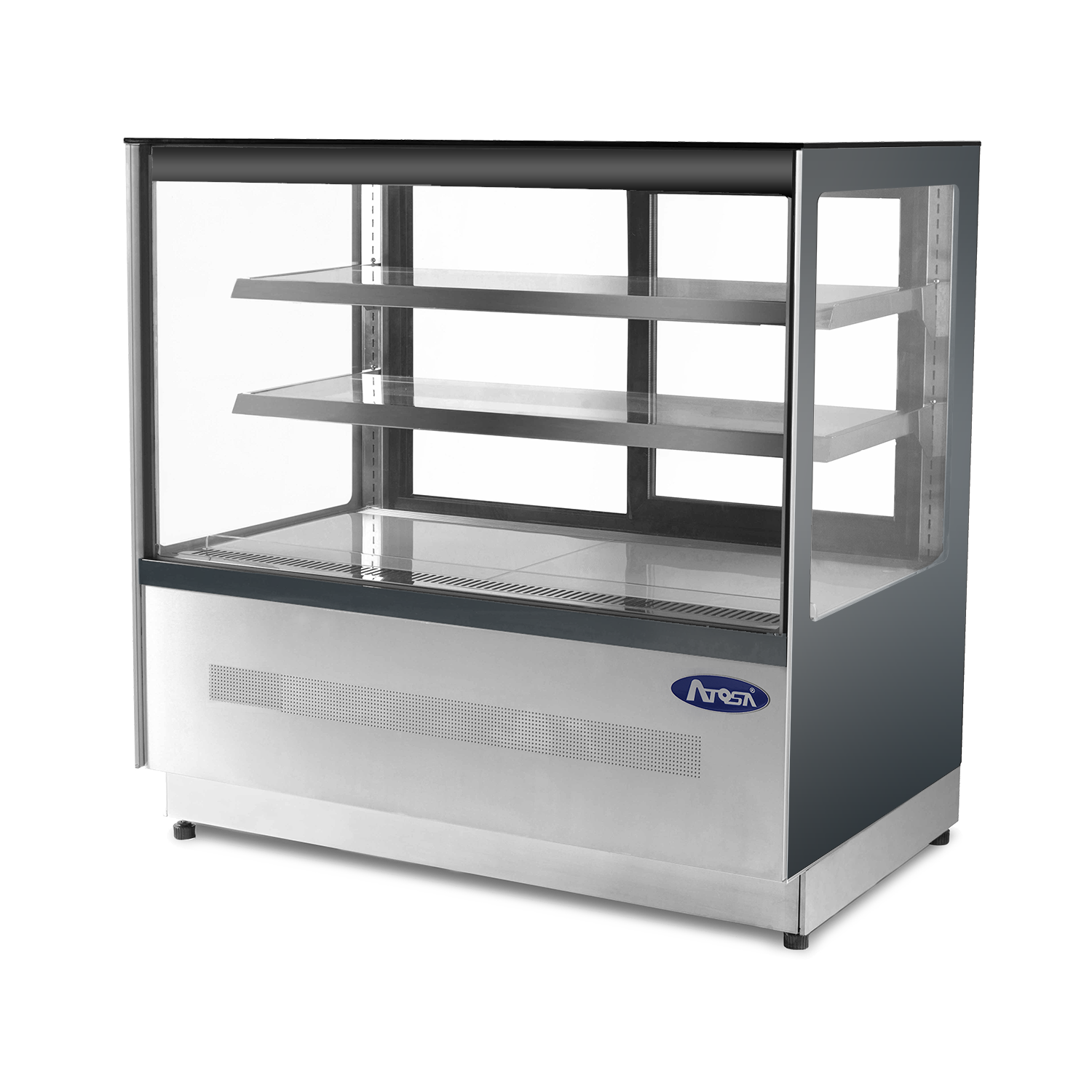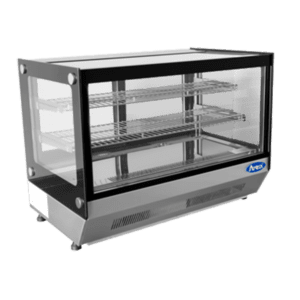 Cake Display Fridge Category
Cake Display Fridge For Sale – Melbourne | Sydney | Brisbane | Adelaide | Perth | Regional Australia
Atosa Cake Display Fridges are an excellent choice for businesses that prioritise the presentation, preservation, and sale of cakes and pastries. With their elegant design, optimal temperature and humidity control, reliable performance, energy efficiency, and easy maintenance, these fridges provide an ideal solution for showcasing and preserving baked goods while enhancing the visual appeal to attract customers. Choose Atosa Cake Display Fridges to elevate your bakery, cafe or restaurant and offer customers the most enticing display of delicious treats to showcase your hard work.
At Kitchen Setup, we take pride in providing exceptional customer support and service. Our team of knowledgeable experts is readily available to assist you throughout the purchasing process, offering guidance and technical assistance. We strive to ensure that your experience with us is seamless, from browsing our range to after-sales support.
Wide range of Atosa Cake showcase fridges through Kitchen Setup
Upright Cake display
Benchtop Cake display refrigeration
Cake Show case
Cold food display fridge