Electric Combi Oven 10 x 1/1GN -LAINOX LEO101S
Electronic control panel both manual & programmable. IPX5 protection against water. USB port for HACCP. Perfectly smooth and watertight chamber. Two-speed fan and door with double tempered clear glass. In-built automatic cleaning system with four cleaning modes. Core temperature probe, internal stainless steel runners with two shelves, and 5-micron water filter included. Temperature range 30°C – 300°C. 3 phase, 16kW power supply. LAINOX LEO101 Electric Direct Steam Combi Oven 10 x 1/1GN.
LAINOX LEO101S Features
Automatic with over 90 tested and stored cooking programs including programs for reheating on the plate or in the tray.
• Programmable with the ability to store 99 cooking programs in automatic sequence (up to 4 cycles).
• Manual cooking with three cooking modes: Convection from 30°C to 300°C, Steam from 30°C to 130°C, Combination from 30°C to 300°C.
• Manual with the ability to work with 4 cycles in automatic sequence for differentiated cooking and functions for: Temperature holding (2 modes) - Steam outlet control.
• Cooking with core temperature control (with multi-point probe or needle probe) (optional).
• AUTOCLIMA® automatic system for measuring and controlling the humidity in the cooking chamber.
• FAST DRY® system for quick dehumidification of the cooking chamber.
• High visibility alphanumeric command display.
• Key for managing the 4 cooking cycles with LED display.
• Key for direct access to cooking programmes that have been stored or are to be stored.
• SCROLLER knob with Scroll and Push function for confirming choices.
• Manual pre-heating
• Autoreverse (automatic reverse of fan rotation) for perfect cooking uniformity.
• Automatically regulated steam condensation.
• Manual chamber outlet control.
• Manual humidifier.
• Timed lighting.
• 2 fan speeds (optional), the reduced speed activates a reduction in heating power.
• Temperature control at the product core using probe with 4 detection points (optional).
• Core probe connection through a connector outside of the cooking chamber, with the ability to quickly connect the needle probe for vacuum cooking and small pieces (optional).
• USB connection to download HACCP data, update software and load/unload cooking programmes
Additional information
| | |
| --- | --- |
| Weight | 142 kg |
| Dimensions | 930 × 825 × 1040 mm |
| Brand | LAINOX |
| Power Phase | 3 |
| Manufactured | Italy |
| Warranty (months) | 12 |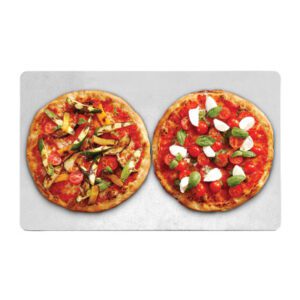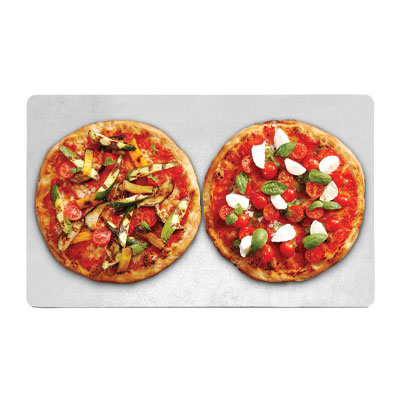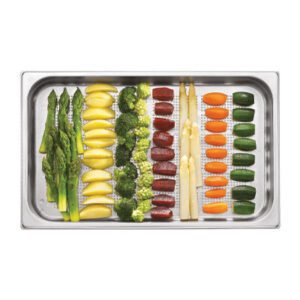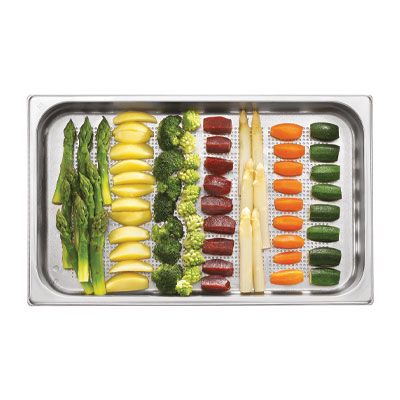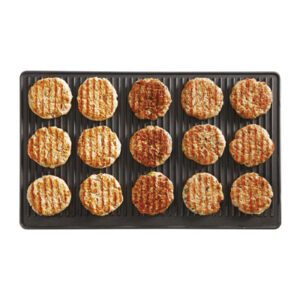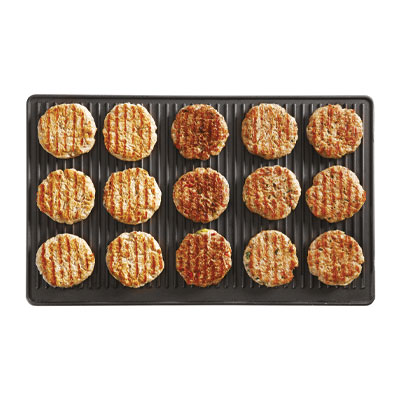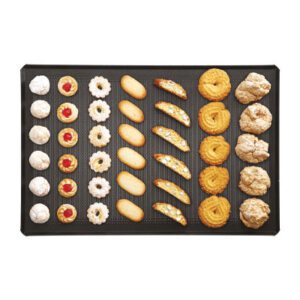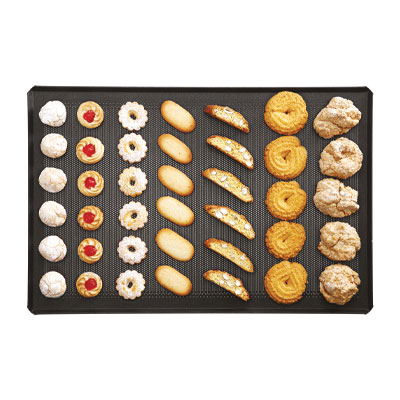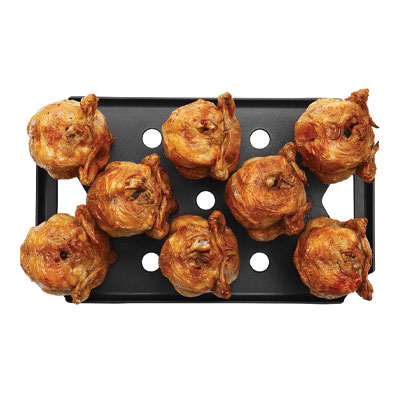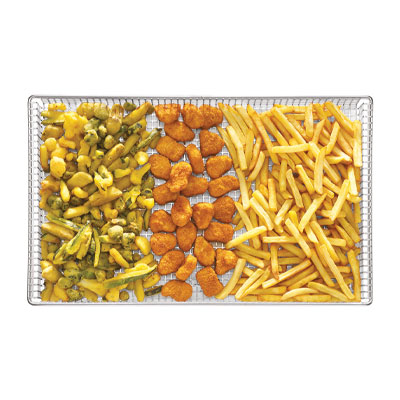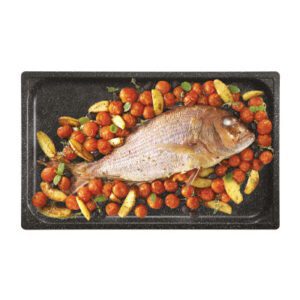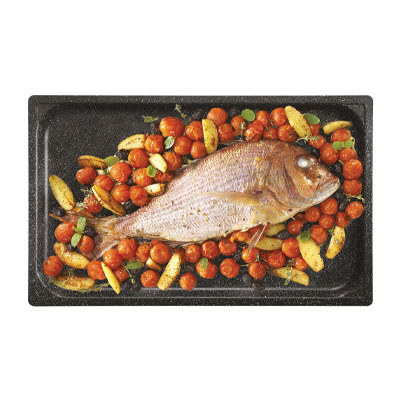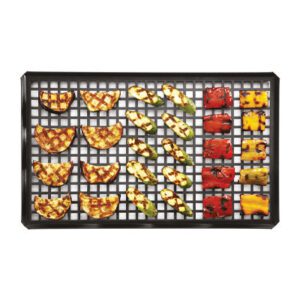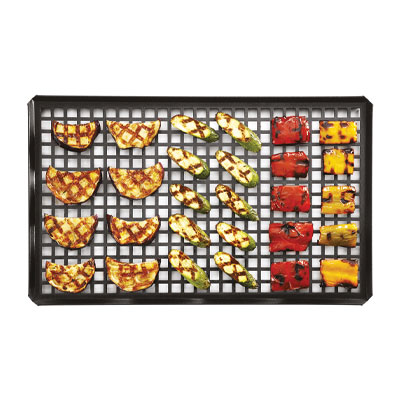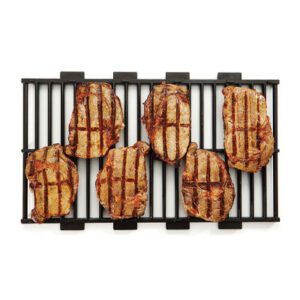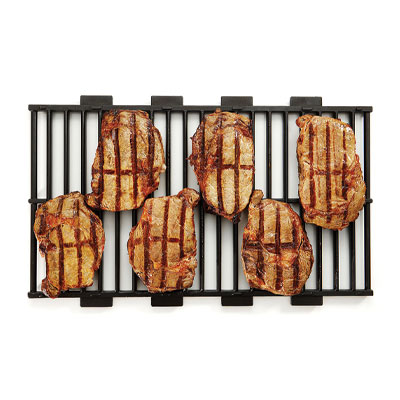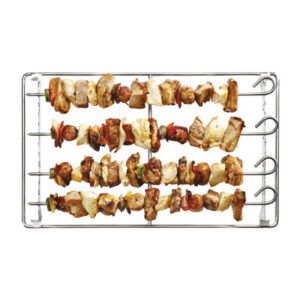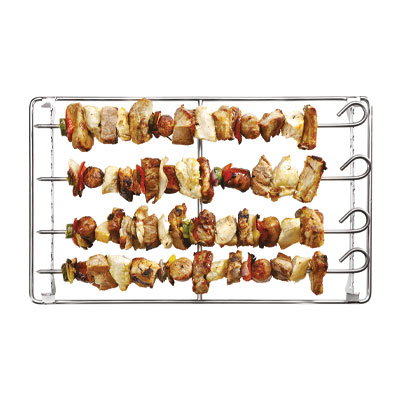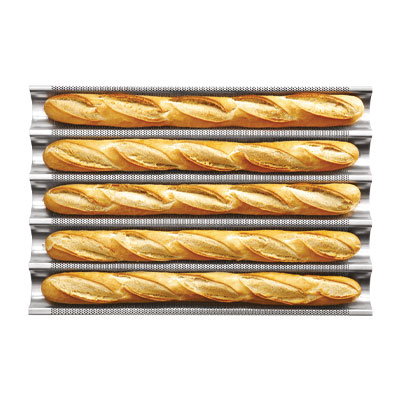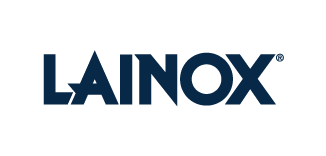 Lainox -
Commercial Combi Oven Steamers.
Lainox manufactures the latest professional commercial combi oven steamers to unleash the cooking potential for restaurants and commercial kitchen catering. Italian design and manufacturing are evident with a thoroughly considered design, and by using the latest technology with state-of-the-art manufacturing techniques, Lainox allows any chef to grill, fry, roast, and steam cook quickly, reliably, and with ease and without compromise. Lainox combi ovens will be an exceptional addition to any catering or restaurant kitchen, with the ability to cook up to 480 steaks in 7 minutes, or fry 240 eggs in 2 minutes you are sure to find a Lainox option suitable for your commercial cooking requirements. Choose between electric combi or gas combi or a combination of both using their integrated stacking system upgrade. Lainox has put its experience to show by creating the best combi ovens on the Australian market at an achievable price point. They bring a new level of professional cooking to any kitchen by creating machines that achieve speed, efficiency, intelligence, flexibility, and power. Chefs have unprecedented control with inbuilt monitoring of electricity, gas, water, and detergent consumption and includes reviews for all previous cooking and cleaning processes. with certain models, you can even connect to "Nabook" (the Lainox Cloud), so systems can also be monitored remotely.
Lainox combi oven convection steamers, are a blend of functionality, style and the latest technology. Their gas and electric combis will make your kitchen and cooking results stand out above the rest. there are a huge number of specific application attachments that will increase efficiency, skewer cooking, steak grilling, chicken roasters, pizza grills or frying trays. Discover the amazing features of the Lainox combi oven models in the Kitchen Setup range. Call us for any inquiries, info or recommendations for the best combi oven option for your needs.
Electric - Cooking chamber heating system with armored heating elements in INCOLOY 800 stainless steel.
Gas - Automatic burner ignition with high-frequency electronic discharge generator. High-performance cooking chamber with indirect gas heating system with premixed and air-blown modulating flame burners.
DIRECT STEAM GENERATION - Direct cooking chamber steam generation system with water injection directly on the fan and nebulization on the heating elements. Advantages: immediate availability of steam in the cooking chamber. Water and detergent savings for the routine maintenance of the steam generator.
INDIRECT STEAM GENERATION - New high-performance fully insulated steam generator heating. Automatic pre-heating of water in the steam generator. Draining and automatic daily wash of the steam generator, with a water temperature of below 60°C. Standard supply anti-limescale CALOUT system which prevents the formation and build-up of limescale in the steam generator.
Australia's Best Value Combi Ovens
Kitchen Setup is a proud supplier of the Lainox combi oven steamer range around Australia. Superseding the Baron Combi range they meet the same great results with constant updates and improvements. With shipping direct from the Australian distributor we endeavour to offer unbeatable prices on our entire range. Contact us for a stock check, delivery time, and our sharpest pricing upfront. 
Lainox Combi ovens delivered direct around Australia
Melbourne | Sydney | Brisbane

| Adelaide | Perth